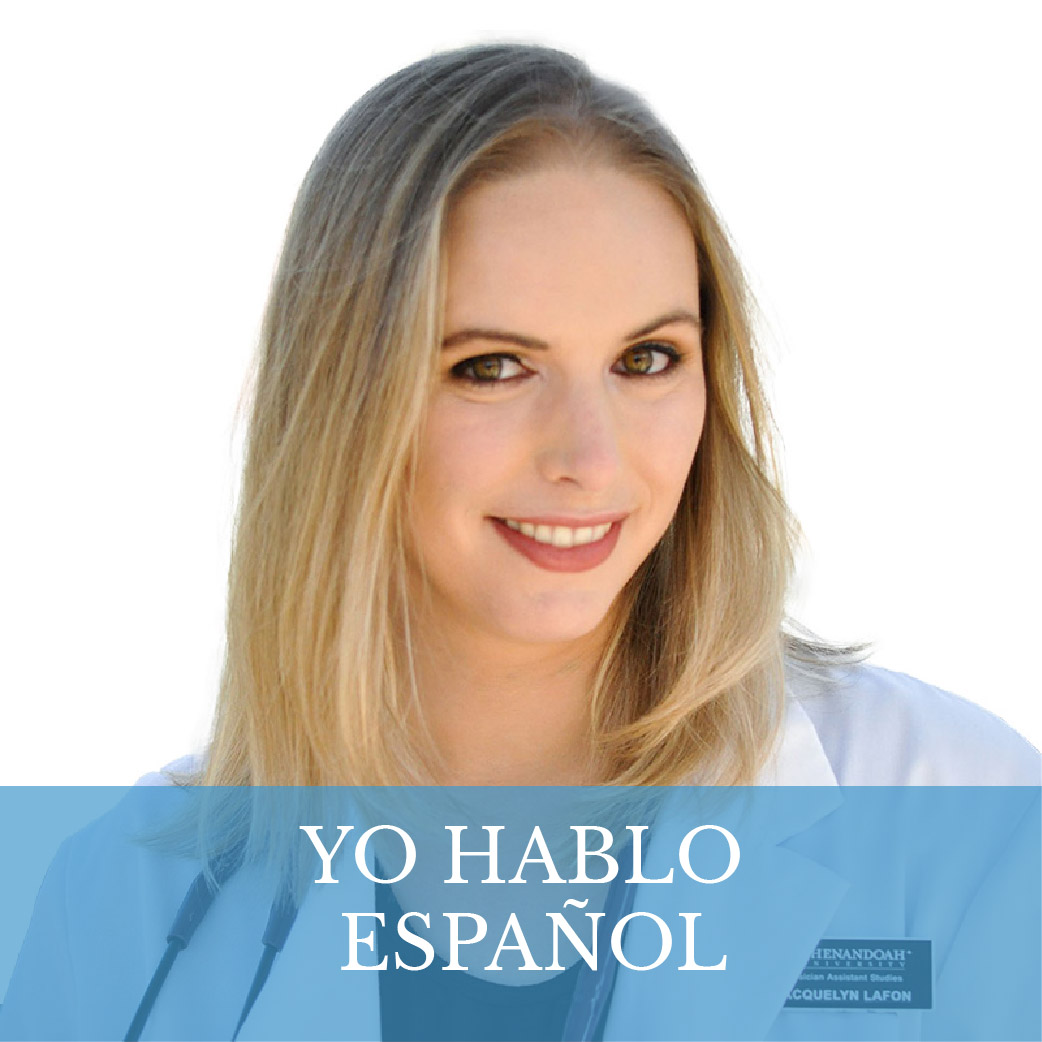 Jacquelyn LaFon's first visit with a PA at her primary care office over 18 years ago made such a positive impression that she researched how to become a PA. Jacqui aims to help patients meet their health goals with medication and by encouraging behavior modification and positive lifestyle changes.
Prior to becoming a PA, Jacqui worked as an orthopedic tech for 4 years.
Jacqui embraces diversity and has utilized her ability to speak Spanish fluently by volunteering as a Spanish translator for the Sinclair Free Clinic in Winchester, Virginia. In the past, she has also volunteered for the Hispanic Committee of Virginia and Education-Based Latino Outreach in Baltimore. Ms. LaFon graduated from Shenandoah University's Physician Assistant Program and completed her Doctor of Medical Science (DMS) Degree from the same institution in May 2023. Previously, Jacqui studied business at Northern Virginia Community College, where she received her associate's Summa Cum Laude and was chosen as NOVA's Business Student of the Year. She graduated with honors from George Mason University with a B.S. in Marketing. In her free time, she enjoys cycling, working on home renovations, and playing with her dog, Mr. Ruffles.