Choosing a primary care physician for you and your family is an important decision. A primary care provider is usually the first medical professional you will contact when you have a health issue or need a wellness visit. Your primary care provider is often your physician partner throughout life's health journey.
Our physicians are connected electronically via a sophisticated electronic medical record system. This allows our providers to have immediate access to your medical records, which means faster treatment and a speedier recovery. First Medical Associates' professionals focus on providing superior medical care in a respectful, patient-centered environment. Our centers partner with hundreds of the most medically distinguished physician specialists. This means you have quick, LOCAL access to specialists and emergency care when you need it.
Same-day and next-day appointments are available at all First Medical Associates locations. Even when our offices are closed for the day, we have on-call providers who take your calls to be sure your health needs are met.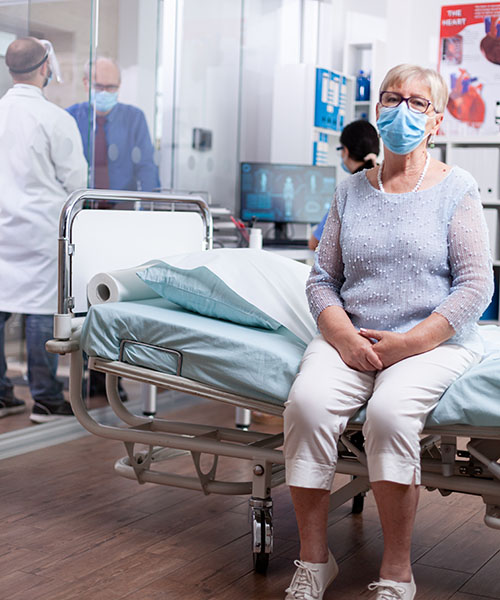 What is primary care?
A primary care physician (PCP) acts as your main medical provider. Many PCPs, including those at First Medical Associates, are family doctors who treat patients of all ages, from infants to seniors.
Primary care doctors have undergone comprehensive medical education and training, which allows them to meet virtually all of your standard health care needs, including sick visits, immunizations, and preventive care.
How does preventive care work?
As your primary care doctor, your First Medical Associates physician focuses on not only managing sudden illness but also preventing illness before it occurs. Many of the most common health conditions today, including diabetes and high blood pressure, are often preventable. Your PCP monitors your health during yearly check-ups and makes specific recommendations to promote a healthy lifestyle and help you avoid illness and disease.
What if your primary care doctor can't help?
First Medical Associates has skilled physicians, an advanced lab, and sophisticated diagnostic equipment on-site. That means the vast majority of medical conditions are easily diagnosable and treatable. However, there may be times when you need further help. The family physicians at First Medical Associates maintain close professional associations with a wide network of specialists in all fields and provide referrals when necessary. When you see a specialist, your First Medical Associates physician will work closely with your specialist to make sure you get the best possible care. If you're looking for a new primary care doctor, call First Medical Associates or book an appointment online today.
Which primary care services are available?
Besides administering annual physicals and preventive care, the primary care physicians at First Medical Associates are equipped to provide various medical services, including:
Diabetes management
Virtual Telemedicine Care
Asthma and allergy treatment
Immunizations
Geriatric Senior care
Management of high blood pressure and high cholesterol
Common cold and flu treatment
Health Screenings
Referrals to Specialists
Diagnostic Services
Hypertension Management
Management of Depression, Anxiety, ADHD
Annual Preventive Physical Exam
Urgent care for many illnesses and conditions is available during regular office hours. No matter what type of illness or medical concern you're facing, your First Medical Associates provider is there to help.

*Self-Pay
$150/Consultation
Accepted Insurances
Aetna
Blue Choice
Blue Cross Blue Shield
CareFirst
Humana
Johns Hopkins Health
Maryland Medicaid (Wellpoint/Amerigroup Carefirst Community Plan, Aetna Medicaid, United Health Medicaid, Priority Partner-Johns Hopkins, Amerigroup and straight Medicaid)
Medicare (Including Medicare Advantage Plans with United Health Care, Carefirst, John Hopkins, Aetna) All Secondary Insurances accepted
Cigna
UHC
Find a Location
Discover a nearby health clinic in Maryland.
Questions
Are you seeking answers to health-related questions? 24/7 help available.
Patient Portal
Log in to your First Healthcare Associates patient portal