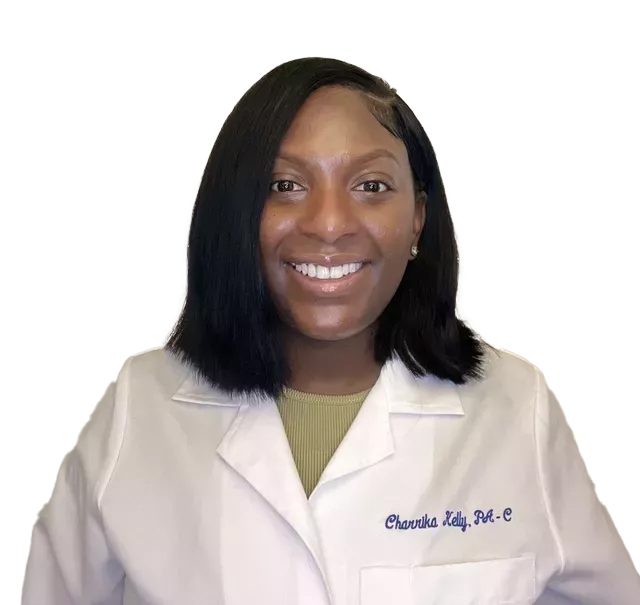 Charrika Kelly, PA-C, of First Medical Associates is a physician assistant serving patients in Gaithersburg, MD. She received a Bachelor of Science Degree in Biology from Towson University in Towson, MD, and her master's degree in physician assistant studies at Thomas Jefferson University in 2020. She is board certified by the National Commission on Certification of Physician Assistants (NCCPA). Charrika joins us with experience in urgent care medicine, eager to provide comprehensive quality care to patients in primary care.
Prior to becoming a physician assistant, she worked as an orthopedic technologist and rehab technician. She also volunteered at various organizations promoting health education to encourage overall wellness. Her ultimate goal is to work with patients to provide the tools for becoming active participants in their care.
In her spare time, Charrika Kelly PA-C enjoys spending time with her family and friends. She also enjoys hiking, cooking, and dancing.